Numat natural rubber yard surfacing replicates the feel of real pasture, immediately putting cows at ease and taking pressure off their hooves. This makes your cows less likely to slip or develop lameness.
Dairy Yard Matting Benefits
Dairy Yard Matting Solutions
Premium interlocking mat with mosaic profile and thick studded base.
W: 1190mm x L: 850mm
Thickness: 25mm
Economically priced multi-use mat with thick rubber studs on both the surface and underside.
W: 1000mm x L: 1000mm
Thickness: 23mm
Henry Schipper installed Numat rubber matting on his yard in Kopaurahi in 2010, after major issues with pugging in wintertime. "Since we've put the matting down, we've had basically no bad hoof problems, nothing like we used to have."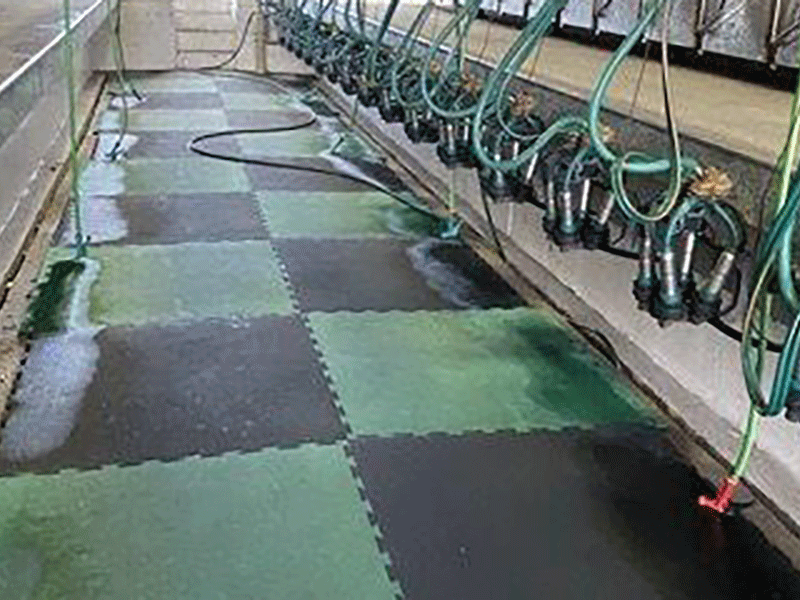 Download this free handbook!
The benefits of rubber matting.
This free handbook showcases 14 real dairy farms and reveals how rubber matting has helped reduce lameness, improve cow flow, and provided a vital pasture management tool.  
If you're looking for a price on a specific mat, or volume pricing on multiple mats, we recommend you get in touch with our sales team. They have the experience to match the right mat to your situation.